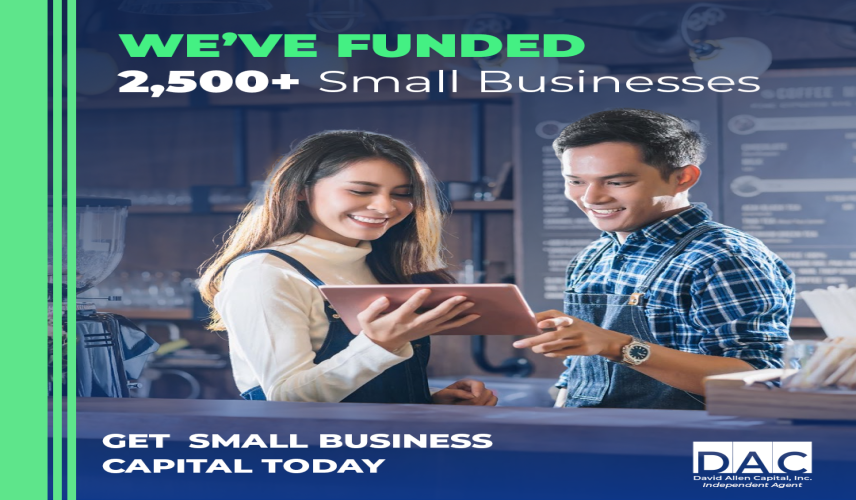 Welcome to the world of business funding! Are you an entrepreneur looking to take your business to new heights? Look no further than DAC. With their simple and fast business funding solutions, DAC is here to help fuel your business growth. In this blog post, we will explore the key features and benefits of DAC's funding services that make them stand out from traditional banks and credit card advances.

Quick and Hassle-Free Process DAC understands the urgency of business funding. Unlike traditional banks, DAC offers a streamlined application process, ensuring you receive a decision within 1 day and capital up to $2,000,000 as soon as 1-2 business days [1]. Their qualification requirements are less intensive than those of banks, focusing on quick approval and fast capital. You only need a minimum of 4 months in business, a personal credit score of at least 500+, and $5,000+ in monthly revenue to qualify [1].
Industry Expertise and Transparent Providers DAC specializes in serving small businesses across over 700 different industries [1]. They have established relationships with top-rated providers who are known for their transparency and quick-turnaround funding. With over $10 billion funded so far, DAC ensures that your business is in safe hands [1].
Flexibility and Affordability DAC believes in valuing your business's revenue rather than solely focusing on your credit score. They offer funding options that are typically up to 50% less expensive than traditional merchant cash advances [1]. You can use the capital as you choose, whether it's for business expansion or taking advantage of volume discounts. DAC's fundings range from 3-24 months, with costs as low as 18¢ per borrowed dollar [1].
Trustworthy and Reliable Service When choosing a funding provider, trust and reliability are crucial. DAC prides itself on representing only the most reputable capital providers in the industry. They offer a simple presentation of the total cost of capital, ensuring transparency throughout the process [1]. Moreover, DAC provides automatic payment setup, allowing you to focus on your business without worrying about surprise obligations [1].
Meet or Beat Guarantee DAC is confident in their ability to provide the best funding offer for your business. They offer a $500 Meet or Beat Guarantee, promising to beat or match your best funding offer from other providers. This guarantee is subject to certain conditions, including monthly revenue requirements and industry restrictions [1].
When traditional banks can't meet your business funding needs, turn to David Allen Capital for a simple, fast, and reliable solution. With their expertise in small business funding, transparent providers, and commitment to customer satisfaction, DAC is ready to help your business thrive. Apply now and fuel your business with up to $2 million this week [1]!